How To Get To The Explore Page Of Instagram
Getting to the explore page is the ultimate dream of any Instagram creator. Who does not want to get discovered by more people and get organic views that will hopefully transform into likes and followers? That is the beauty of getting your post into the Explore page. However, most creators, especially new ones, still get puzzled about how the algorithm works when curating content for the Explore page.
Well, you are in luck because, in this article, we will tell you how exactly to get to the Instagram explore page by understanding how the algorithm works, according to the platform itself. We will also talk about strategies for maximizing the chances of letting the algorithm work on your side.
How Instagram Ranks The Explore Page?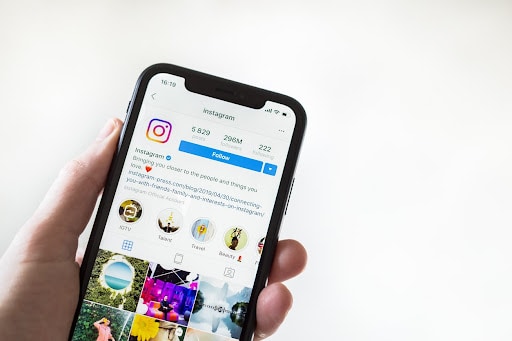 Information About The Post
Information about the post- Instagram looks at how popular a post is by looking at signals like how many and how fast a post gets likes, comments, shares, and saves.
User activity on Instagram
This signal checks the user's engagement history on Instagram to find the content that best matches their interest. That is why no two explore pages are the same.
User Interaction History With The Content Creator
People are more likely to see content published by accounts they have interacted with in the past.
Information About The Content Creator
These signals check the kind of content a creator publishes, how many followers they have, and how much engagement their post gets. To put it simply, it looks at how popular a creator is and what niche they are operating.
How Exactly Does The Algorithm Work?
Content passes through two stages before getting into the Explore page. These are the Candidate Generation Stage (otherwise known as the sourcing stage) and the Ranking Stage.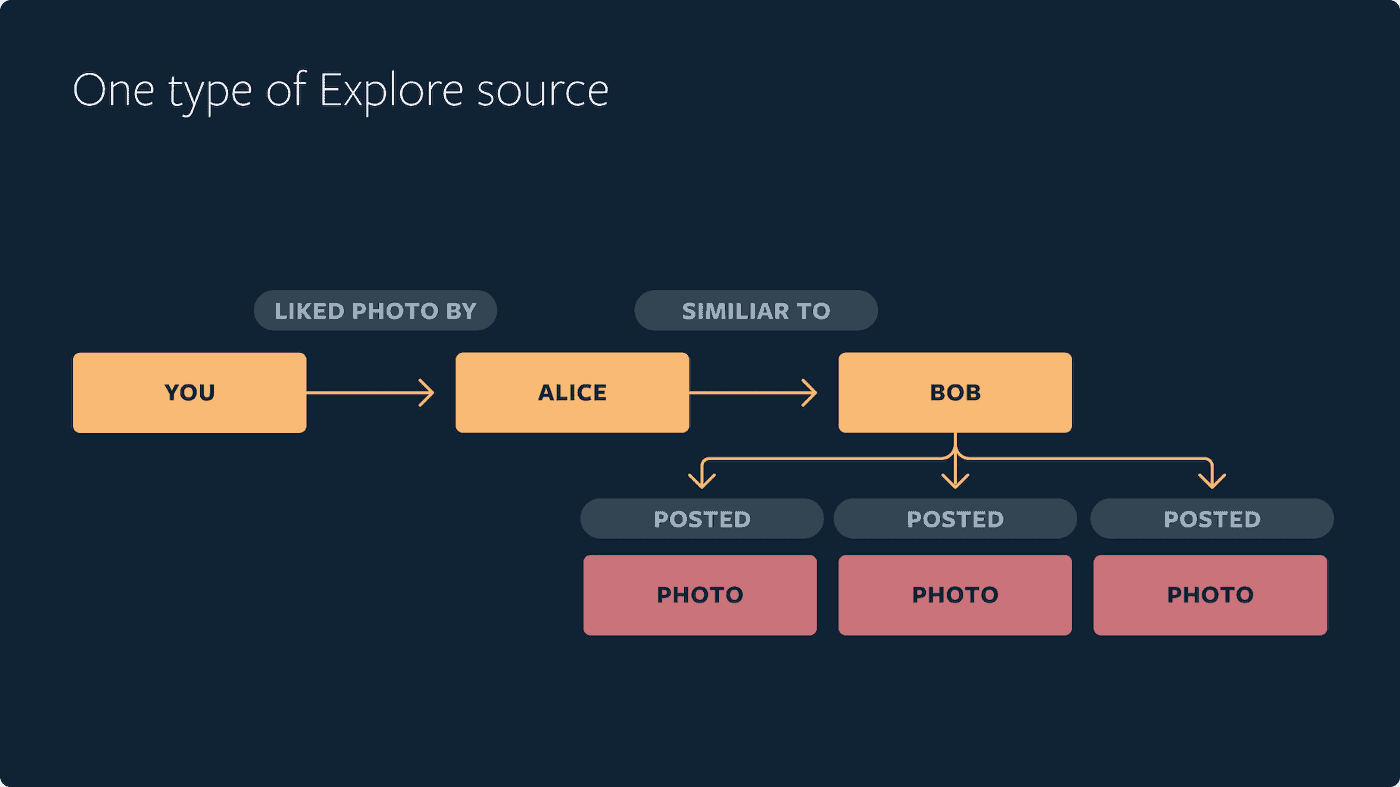 Candidate Generation Stage
In the Candidate Generation Stage, the algorithm starts by identifying "seed" accounts. These are accounts that people have interacted with in the past. Analyzing seed accounts allows Instagram to discover related profiles/creators that a user might be interested in. For example, if you viewed fashion videos before, Instagram will find other fashion creators/ influencers and recommend their videos to you.
After the algorithm chooses a variety of seed and similar-seed accounts, it will then analyze the photos and videos that these accounts have posted or engaged with. Instagram does not pick up multiple posts from the same account. Hence, you will not see consecutive posts from the same creator on the explore page.
After the Candidate Generation Stage, the Instagram algorithm will compile thousands of suitable content or candidates to recommend on a user's Explore page. Out of that thousand candidates, Instagram chooses 500 to proceed to the Ranking Stage.
The ranking Stage has a three-pass filtering process.
The algorithm narrows the candidates from 500 to 150, then from 150 to 50, and finally, 50 to 25.
The remaining 25 candidates will get displayed on a user's Explore grid.
Here is how Instagram selects the 25 most suitable pieces of content out of 500 candidates.
The platform predicts the actions that people will take upon seeing a post on the Explore page. Then, it pairs that with the signals that the content is getting. For example, if a post is receiving a lot of comments, Instagram will show that content to users who are more likely to leave a comment, too. The same goes for other signals such as likes, shares, and saves.
How To Get To The Explore Page?
1. Write detailed captions and use relevant hashtags.
The first signal that Instagram looks at when ranking the Explore page is the information about the post. To help the algorithm understand what your content is all about, use some keywords that best describe it. It also helps to add relevant hashtags so Instagram can categorize your post. Using a location might also let Instagram connect you to users who prefer local content.
2. Identify your target audience and study competition
The next signal you have to ace is the user's activity on the platform. It is challenging because the way people use Instagram is totally out of your control. However, you can start working around this by thinking about your target audience and the type of accounts they are likely to engage.
Then, try to think about the contents that these accounts might be posting. What do you think you can do to be similar to these accounts? Having a clear target audience in mind and knowing the other players in the niche will help you position your Instagram account better.
3. Connect with your target audience
The third signal that Instagram is looking at is the History of Interaction. It is also challenging because you cannot always force people to engage with your content. Hence, you might need to start the interaction on your end and hope that they will respond.
You can comment on your target audience's posts, reply to comment threads or even share others' content on your stories. If they engage with you back, that counts as an interaction. Hence, you now increase your likelihood of appearing in the Explore pages of these people.
4. Post at the right moment
One of the crucial things that help your post rank higher on the explore page is how quickly it gathers engagements such as likes, comments, and shares. Take time to study your Instagram Insights to see when your followers are most active. Once you find out, post during these hours to make sure you get as much engagement as you can.
Instagram's news feed prioritizes most recently posted content. So, you need to earn as much engagement as you can from your followers to increase your chances of making it to the Explore page.
The Instagram Insights are only available for business accounts. Hence you must switch to a business account now if you have not yet. It is free. To check your Insights, click the three-line menu button/ burger icon menu at the top right corner of your account. Choose Insights, and then Audience.
The Audience section gives you a breakdown of your followers and their demographics. Think of when the most number of your audience is up, and do not hesitate to experiment to find out what time gathers you the most engagement.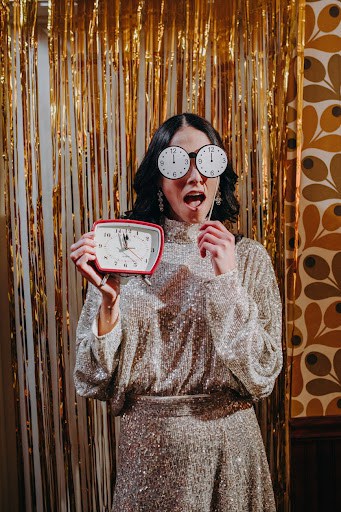 5. Put Some Effort In Your Thumbnails
Your thumbnails can either compel people to watch your videos or scroll past them. Customize your thumbnails by giving people an idea of what your video is about. Unlike YouTube, you cannot upload a separate photo of your thumbnail. However, you can pick the exact time frame that you want to use as your thumbnail.
Instagram is constantly rolling out new updates to help creators and businesses to thrive in the platform. Make it a habit to check what is new to maximize each new feature that rolls out. You can follow InstaRush for the latest updates.
Getting to the Explore page is the ultimate dream, but like most dreams, they require effort (unless you are already famous). Hence, if everything else fails, you might want to consider getting a boost. Increase your chances of getting into the Explore page by buying Instagram likes, comments, followers, saves, and more! Even the biggest and the most famous influencers are doing it. InstaRush is here to connect you with legit providers that only sell high-quality accounts. Check out our price comparison service to find the best deals for you.