Tips from Legit Influencers On How To Become An Influencer
Becoming a social media star is not easy, especially now that everyone is fighting for people's attention online. With over 1 billion active users, Instagram has become one of the go-to platforms for influencers and creators to share their craft and monetize their content.
But how does one become truly successful in the influencer industry? Let us hear it from the social media stars themselves.
We have compiled all the best tips from successful influencers we found so you can learn from them, too.
Take The Quest For The Niche
Don't Be A Slave To The Numbers
Get Ready To Get Uncomfortable
Be Consistent And Have Clear Values
1. Take The Quest For The Niche
When browsing for tips, one of the most common pieces of advice you will get about becoming an influencer is "find your niche."
A niche is a particular segment, demographic, or interest group you want to create your content for.
But finding your niche is not as easy as most of us think. Influencers and content creators often go through a lot of experimentation before finding that one content that clicks and solidifies their internet presence.
So, how do you find your niche?
Olga Andrienko, VP of Brand Marketing at SEMrush, suggests writing down 25-30 topics within your area of expertise and the niche you want to be in.
Then, start producing content, recording videos, taking pictures, and writing the posts (via Medium).
But what if you cannot decide which among your interests/areas of expertise to focus on?
Pamela Chen of Luna Prosperity assures us that it is okay. You only have to find a way to tie them all together.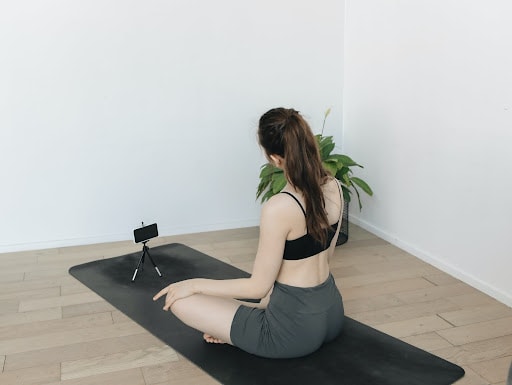 "It's okay if you have a million things your love and want to share it with the Universe, you can definitely be multi-passionate. Just somehow tie them together for your business. You do not have to narrow yourself into a niche box," she told Medium.
Be patient. Some influencers had to stick to trial and error a few years before getting that one content that catapults them to success. Just keep on producing content and learn from your mistakes along the way.
2. Connect and Collaborate
Being an influencer requires forging connections both with your audience and fellow creators. According to a survey, (56%) of Instagram users said that "the platform makes them feel more connected to the people they know," while 52% revealed that being on the platform provides them with a sense of community.
Vegan Ballerina Agnes Muljadi knows the importance of connections too well. Hence, she made sure to dedicate ample time to connect with people with similar interests when she was new on the platform. She told Medium:
"When I started my Instagram account, I used to be on the platform a minimum of 3–6 hours a day. I connected with pretty much everyone I could find who shared my interests. To this day those people who I discovered early on are still my strongest and most consistent supporters."
Aside from connecting with your audience, reaching out to other influencers on your niche via collaboration can also help you reach more people who might also be interested in what you do and share.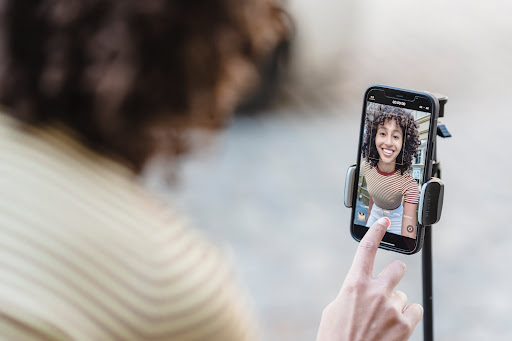 Instagram has now made it easier for its users to collaborate through the new Collab feature. This new option allows you to easily co-author your posts or reels in just a few taps. The content produced will appear on both profiles and bear all the collaborator names. The collaborators will share the views, likes, and comments for the post.
There is a reason why Instagram content creators rave about Reels in recent months. Instagram is now moving away from being just a photo-sharing platform and has incorporated more video-sharing features. The good thing about Reels is that it now gives your videos a chance to go viral. Plenty of content creators swear by using Reels to help grow their following. One of them is Karen Cheng, who grow her account to a whopping 1 million followers after utilizing Reels.
"The fastest way to grow on IG right now…Is to post reels! You may have heard this advice before many times… and I can confirm it's true," she wrote on Instagram during the first part of a series of Reels she created about how she grew her account to 1 million followers.
4. Don't Be A Slave To The Numbers
We know how important analytics is when measuring our performance on Instagram. However, you shall not let it gauge your value as a person or your work. It is always healthy to draw boundaries, and do not feel bad whenever your content does not hit your expected numbers.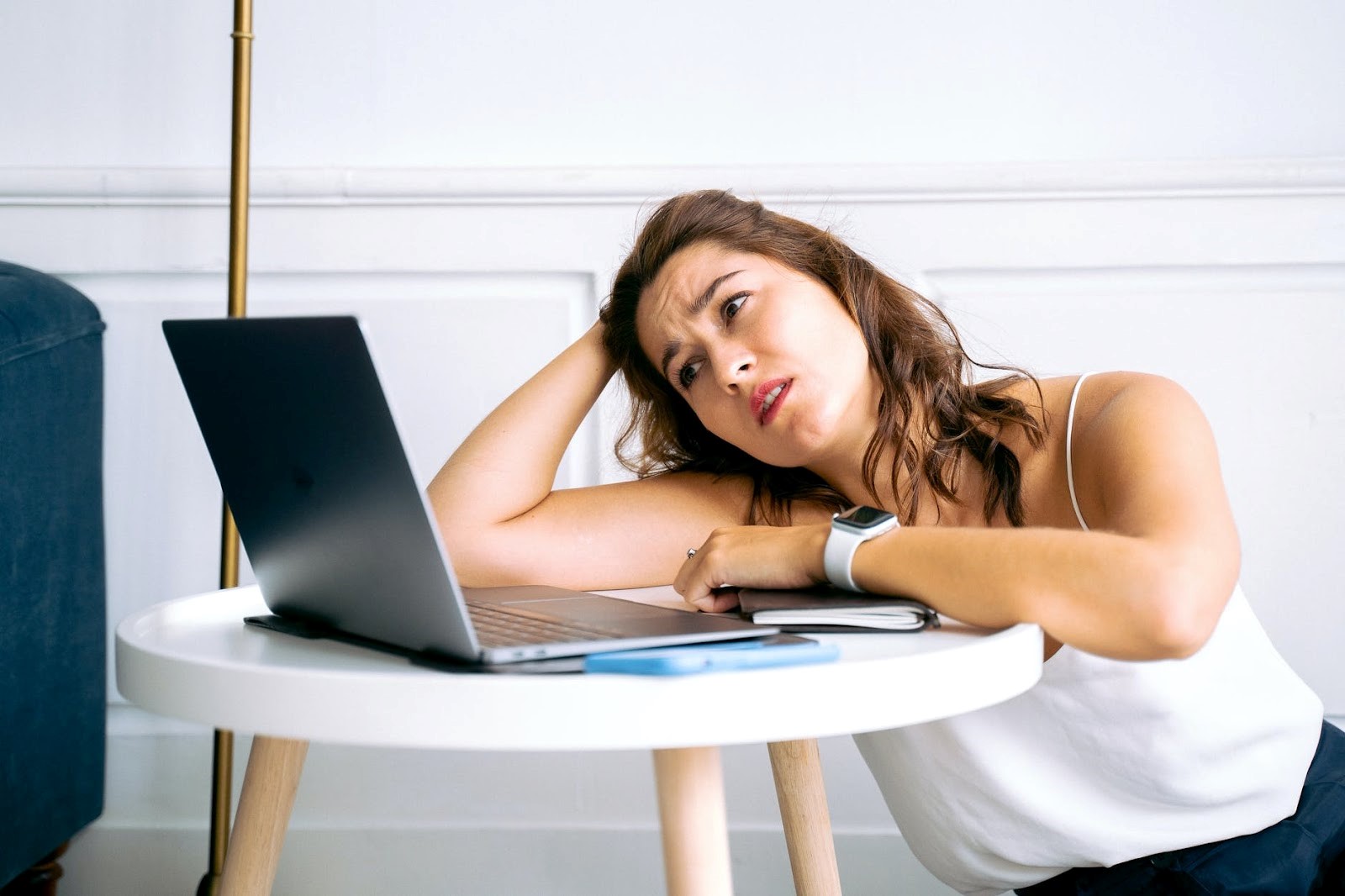 This is one of the lessons Karen Cheng learned along her social media journey.
"For the longest time, I've measured myself on how many views I could get on my videos. And if a video didn't get as many views as I wanted, I'd get really down on myself and question how good my work actually was," Karen wrote in one of her Instagram posts.
She then shared how she felt down when a particular video she posted did not get as many views as she thought it deserved.
Because of the low view count, she considered the video a failure.
Later on, she received a proposal to create a video for Will Smith, and after submitting their past videos as possible choices, guess which video did they choose? Yes, the one she thought was a failure.
5. Teach Something Useful
Instagram is not just a place where people go to get entertained. It is also a platform where people learn. Creators are raking in millions of income by sharing tips and tutorials on Instagram. Daisy Terrell is among those influencers who knew the power of teaching to garner views and engagement.
"My fake freckles video has more than 1 million minutes of watch time…and it's not even a great video," the Co-Owner, Sand Sun & Messy Buns told Medium.
Terrell shot the video with no proper lighting or sound equipment while evacuated from school due to the hurricane. But that does not matter. People watched her video because they saw her fake freckles on her blog and social media and wanted to learn how she makes them look so natural.
There is no need for expensive equipment. As long as you teach something useful or share valuable information with your followers, you are already one step closer to success.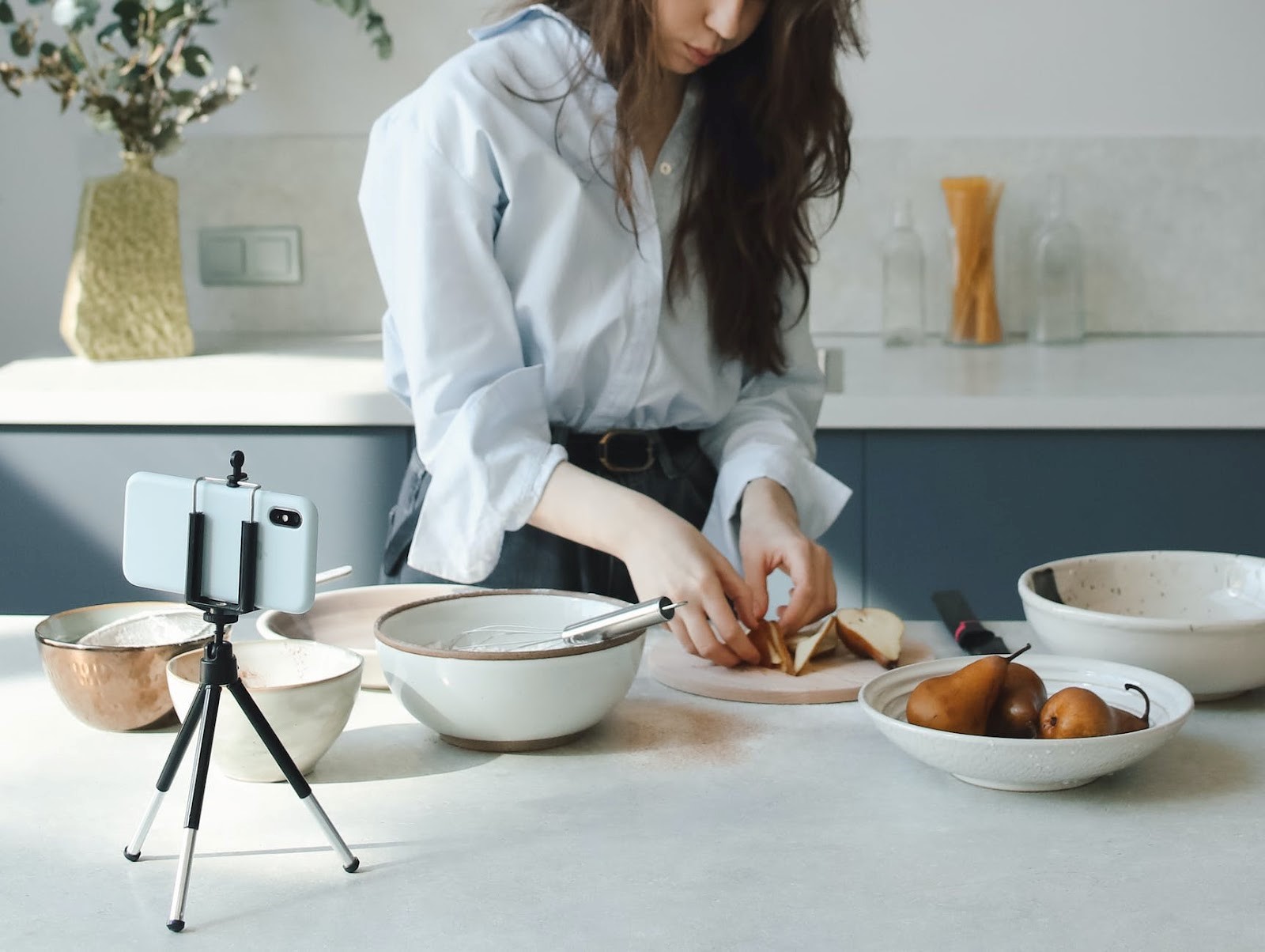 But what if you don't feel like teaching? Then entertaining might be your forte. After all, isn't social media this generation's ultimate pass time?
6. Get Ready To Get Uncomfortable
Huda Kattan, the incredible woman behind the multi-billion-dollar brand Huda Beauty started working as an influencer after getting fired from her recruitment job.
Instead of wallowing on the loss, Kattan decided to use this as an opportunity to explore her other options. She decided to pursue a career she truly loved and enrolled in a makeup school in Los Angeles. She returned to Dubai and started her blog, Huda Beauty, in 2010. Now, her brand is known and revered worldwide. She has launched a successful makeup line and continues to be one of the most trusted beauty gurus worldwide. 
All of these would not have happened if she did not dare to let go of comfort and embrace her true passion.
When people go through situations where it's a little rough, they want to quickly Band-Aid it and go back to where they're comfortable," Kattan told CNBC Make It.
"It's really important to lean into that discomfort and see what is there and pursue something that you never thought you can pursue."
7. Be Consistent And Have Clear Values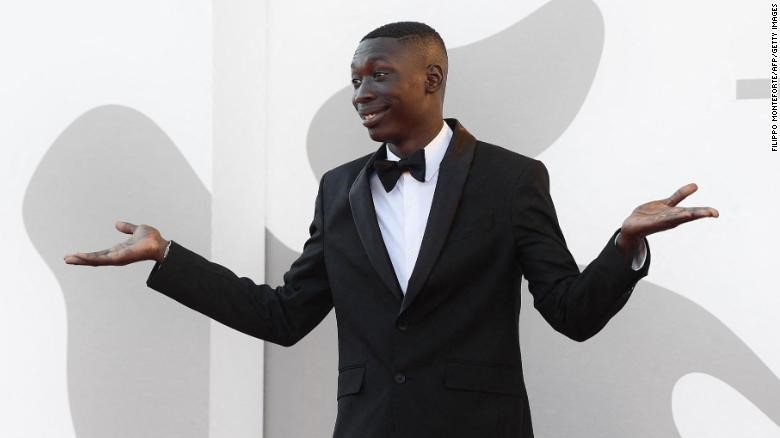 Khaby Lame. Photo by: CNN
Khaby Lame, the international internet sensation who rose to fame for his iconic facial expressions, posts nearly every single day to TikTok and all day every day to Instagram Stories. "The secret is endurance above all," he told The New York Times regarding his success. 
The social media star is well-loved for his naturally meme-worthy content and comedic expression. He is now one of the most followed person across social media, and he does not even need to say a single word on his viral videos.
Khaby Lame says he did not create TikTok to compete with other creators. "I'm happy to be the first in Italy and all, but I didn't start TikTok for this," he said, adding that the reason he got into the platform is to make people laugh just like his idols Will Smith, Eddie Murphy, and the Pugliese actor Checco Zalone.
Although others might consider Khaby's success as a unique case, consistency and knowing the value you want to provide your followers are two of the most important lessons we could all learn from him.
8. Avoid Becoming A Copycat
Felix Kjellberg, aka PewDiePie, is one of the Gods of YouTube and social media. The video game content creator has an estimated net worth of around $35-$55 million.
When BBC asked about his advice for vlogging success, he said:
"Keep having fun with it and don't try too hard. I think a lot of people try and mimic other people too much. Go your own path,"
"Try out different things, that's how I started off. I started off doing Call of Duty stuff, not a lot of people know that. It's a fun game. "But all of sudden I was like, I want to try something else, so I tried playing this horror game and that's where I think my initial boom started, from trying something else.
9. Instagram Influencer's Advise
Like PewDiePie, Arielle Charnas knows the importance of trying to be different.
"Find something that makes you different — bring something different to the table— because so many people are doing it." the fashion blogger turned influencer told Fashionista in an interview.
But besides trying to be unique, she also emphasizes the importance of learning as much as you can.
"Go to any Instagram class you can go to networking, hashtags, the Explore page, all those tips that Instagram gives out are so important, and incorporating video. Video is making a huge mark on the social media platform right now."
Last but most importantly, do not forget to have fun. Social media has a lot of ups and downs, and people could be cruel. As you gain more attention, you will attract both supporters and haters. You must have the mental fortitude to stay above unconstructive criticism and bashing. Social Media star Addison Rae knows this.
The TikTok star turned actress looks up to Kourtney and the Kardashian/Jenner family on her journey to success in the industry. Addison seeks Kourtney's advice on fame and talks about it in her interview with Glamour.
"Something that she (Kourtney) told me was, 'Make sure you're always enjoying what you're doing because this is the life you're living. "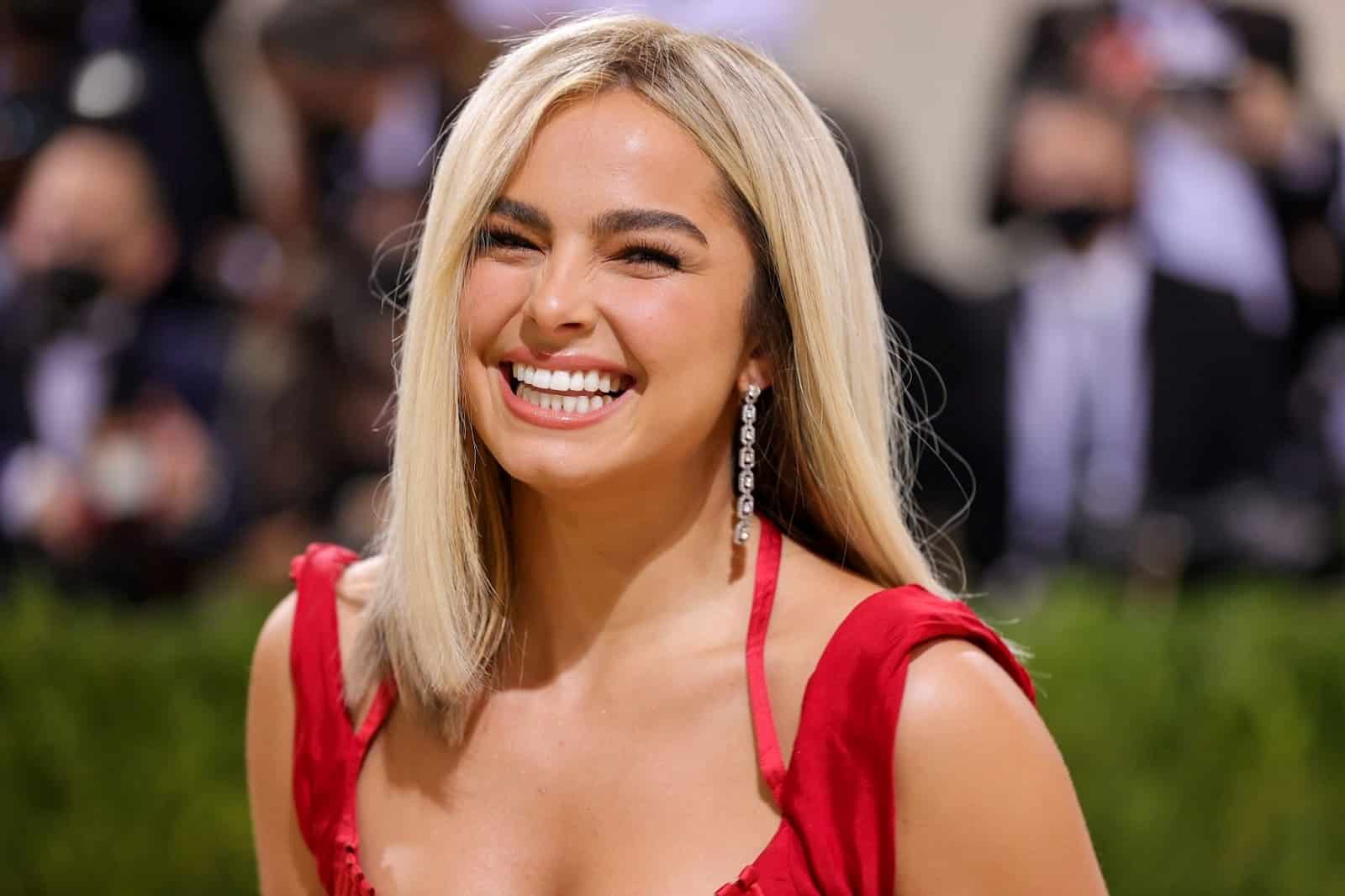 "Make sure it's something that you're proud of and you're continuing to do the things you love."